Lake Bonavista Developmental Spring Basketball
---
---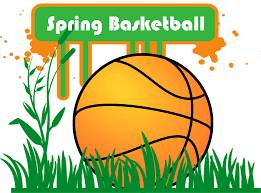 ---
Hello Parents and Players,
The registration for the Bonavista Spring Basketball League is now open, the link below will take you to the League Registration Page. Registration opened on Jan 1 and will close on Feb 14.
Kid Sport/Jump Start Financial Assistance Funding is available for low-income families who require assistance in paying program registration fees for all LBCA programs and purchasing equipment for programs.
Changes to Bonavista Spring Basketball for 2020
Evaluations March 2-12
We are evaluating and making balanced teams from March 2-12 in order to accommodate the public school spring break and separate school Easter break.

Game Nights - 3 Thursday Game nights
Although we primarily play on Friday nights, we have 3 Thursday game nights to accommodate the school breaks and the CMBA spring tournament dates. This allows our players to play CMBA spring teams without conflicts and makes it easier to get refs for our games on those weekends.

Breaks in the Schedule
There are no practices or games on the weeks that the public and separate schools have breaks:
Public School Spring Break - March 20-29
Separate School Easter Break - April 10-19

New Tyke Division - U9

We have opened up a new U9 division to accommodate Sr Tykes. It will run the same as the U11 division with 8 teams and crosscourt games. These games will have refs just like the U11 division.
Volunteers
Colette MacArthur has been running this program as a volunteer for a number of years. To ensure the program will be available for kids in the future this year we are asking for parents to step forward and help, many hands make light work. This year there is a volunteer deposit, you can volunteer for a role in the program and get that deposit back. We know we have a lot of talented and generous parents in our midst, thank you in advance for getting involved and making this game happen for the kids.
Best,
Jaimie Roote
Programs and Events Coordinator
Lake Bonavista Community Association
1401 Acadia Drive SE, Calgary AB T2J 4C6
T: 403.271.7107(ext 222) E: info@lakebonavistacommunity.com
Website: www.lakebonavistacommunity.com Facebook